Hardwood Flooring in Atwater, CA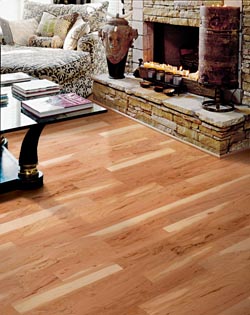 Transform any home into a destination for everyone in your family when you visit the designers at Tri County Flooring America and choose hardwood flooring in Atwater, CA. We carry an extensive selection of wood floors and other decorating items that help create an interior, unlike anything you have seen.
When you walk through the doors of our showroom, you can immediately start talking about your project with a team of designers. They focus on helping you find the flooring product that fits your design plan and your project budget. As you browse the flooring items, you can use the Five Star Selection System to get the combination of installation warranties and price protection guarantees that fit your approach.
With the right look in mind, our installation contractors are ready to take the project past the finish line with detail-oriented work that stands the test of time. Find the species you want and the brand names you know and love when you make us the first stop on your design journey.
Appearance and Performance
While you may search for a flooring product that looks appealing, our design team has the experience needed to understand how each will perform when they are in place at your home. Different species of hardwood expand and contract at different rates, so the hardwood floor you choose must be able to move, or your baseboards could suffer. We have the brands that you love, including:
Hanover Hills™
Rustic River™
Biltmore ECA™
Bruce™
Armstrong™
Mohawk™
Shaw™
Putting Your Purchase in Place
Your new purchase of hardwood floors is an investment in the look and value of your home. Don't take a chance on getting substandard installation work when we have a team that specializes in the flooring you have purchased.
We come prepared with the right tools for any challenge and a commitment to your satisfaction. From your initial conversation to the final installation, we are there to make sure your flooring makes the desired difference in your home.

Contact us today to learn more about our hardwood flooring products and installation services. We proudly serve the communities of Atwater, Merced, Los Banos, Mariposa, Livingston, California.