Hardwood Flooring to Fit Your Lifestyle
Hardwood Flooring in Atwater, CA



Looking to refurbish the floors in your home? Well, look no further than TriCounty Flooring America's extensive collection of beautiful hardwood floors where you'll find stunning natural planks in a wide range of styles and hues. Our expansive showroom at TriCounty Flooring America offers a stunning collection of botanical species with natural grain patterns, knots, and custom finishes to help you create the ultimate design space. Explore some of the following hardwood types in our local showroom:

Acacia

Hickory

Walnut

Maple

Ash

Pine

Oak

Mahogany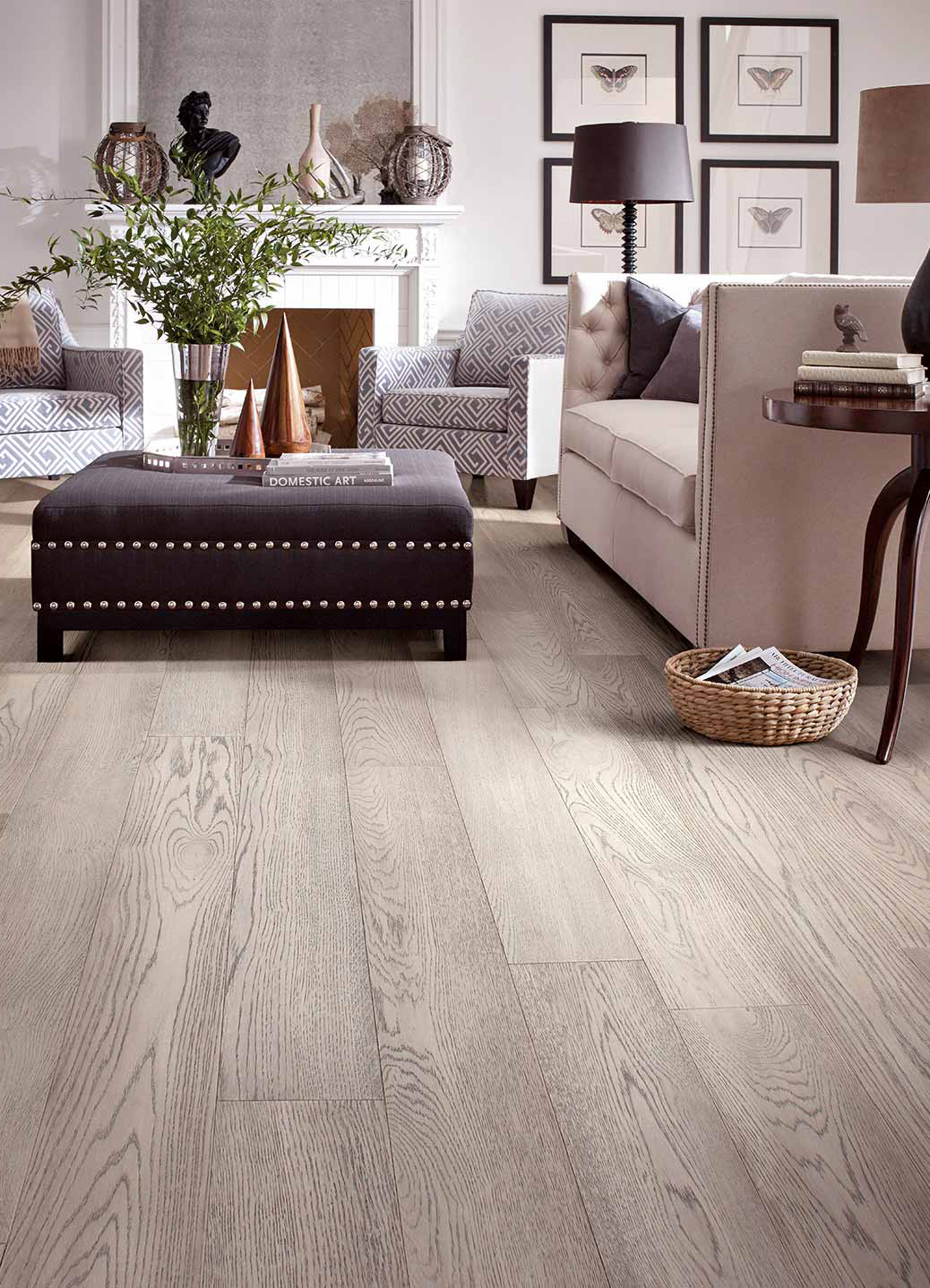 Why Choose Hardwood Flooring?
Hardwood flooring is a wonderful investment for your home as it both increases your home's value and its timeless beauty. Whether you're looking for a wire-brushed oak or an elegant red maple, our experienced sales professionals at TriCounty Flooring America are bound to find the perfect hardwood that fits your desired taste.

One thing to keep in mind is that different species of hardwood expand and contract at different rates, so be sure to consult our experts at TriCounty Flooring America to make sure that the hardwood floor you choose is able to move, or your baseboards could suffer.

It's important to us that you get the highest quality floors that match your budget. We offer exclusive hardwood brand names such as:
Aquadura H2O™

Baroque Flooring™

Floorcraft™

Downs™

Armstrong™

Mohawk™

Shaw™
The Difference Between Solid and Engineered Hardwood
Today, picking out a hardwood floor for your home comes not only with a variety of styles but also a choice between engineered or solid hardwood. The advantages of hardwood floors are abundant from their timeless appeal, easy maintenance, and comfort underfoot.

Although both engineered and solid hardwood floors are made from 100% real wood, engineered floors have a thin veneer of wood on the surface and are fused with crisscrossed layers of fused slices that give way to a bottom layer of superior strength. Solid hardwood is cut from logs of solid wood and comes in different textures from soft pine to hard mahogany.

Engineered hardwood does not expand or contract and is less sensitive to moisture and temperature fluctuation than solid hardwood flooring. It is also typically less expensive than solid hardwood flooring, however, solid hardwood is a classic choice long known for its quality and durability.

Hardwood Flooring Maintenance
Hardwood floors need only be frequently swept and vacuumed. To keep their brand new look everlasting, it is recommended that they are mopped with a warranty-approved cleaner and damp mop.

Occasionally, scratches can occur on the surface of your hardwood floors and when this happens, it's important to consult your floor warranty to find the most effective cleaning processes to smooth these over.

Expert Hardwood Flooring Installation
As you browse the flooring items, you can use the Five Star Selection System to get the combination of installation warranties and price protection guarantees that fit your approach.
Your home design dreams are important to us and our expert installation contractors are ready to take the project past the finish line with detail-oriented work that stands the test of time. Find the species you want and the brand names you know and love when you make TriCounty Flooring America the first stop on your design journey.
Don't take a chance on getting substandard installation work when we have a team that specializes in the flooring you have purchased. We come prepared with the right tools for any challenge and a commitment to your satisfaction. From your initial conversation to the final installation, we are there to make sure your hardwood choice makes for a beautiful new floor in your home.


Contact us today to learn more about our hardwood flooring products and installation services. We proudly serve Atwater, Merced, and Los Banos, CA, among surrounding areas.