Beautiful, Reliable Luxury Vinyl Plank Flooring in Atwater, CA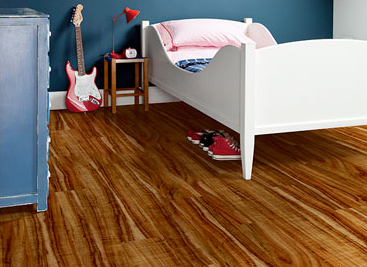 Few home renovations possess as much transformative power as fitting your interior space with a new flooring solution. Placing a new surface underfoot can work wonders for your interior, changing its overall look and feel for the better. If you're looking for new flooring, it's in your best interest as a property owner to choose a new material that will continue to look beautiful and perform reliably throughout the years.
Coveted by shoppers of all tastes and preferences, vinyl flooring is widely regarded as one of the most attractive, versatile flooring choice available today. When you visit Tri-County Flooring America, you'll find an impressive selection of luxury vinyl plank flooring in Atwater, CA, that sure to serve you well in nearly any interior setting.
Browse Our Remarkable Vinyl Plank Flooring
At our expansive showroom, we proudly carry an impressive arrangement of vinyl flooring selections that offer remarkable appeal and exceptional longevity. Our interlocking vinyl flooring selections encompass a wide range of highly desirable colors, patterns, and styles. We also carry a vast selection of wood-look vinyl flooring as well as several other look-alike flooring options. Whatever your aesthetic preferences or material needs, you'll surely find an excellent choice that speaks to your vision.
Enjoy a Classic, Desirable Look for Less
Not only do our materials perform exceptionally well, especially in areas that endure a great deal of foot traffic, they can also be fabricated to replicate the look of other flooring choices. Due to their unique manufacturing, our luxury vinyl plank flooring can be fabricated to mimic the appearance of many other popular flooring materials with uncanny realism.
Thanks to the resilient nature of our vinyl wood flooring, even areas of the home that aren't traditionally well suited for hardwood flooring can adopt a classic look. When you choose this unique flooring material, moisture-prone spaces such as bathrooms and kitchens can embrace the highly desirable look of cherry, mahogany, and oak. Best of all, homeowners who long to augment their space with the enviable appeal of solid hardwood or stone tile flooring can enjoy this budget-friendly alternative at only a fraction of the cost.
Helping You Find the Right Choice for Your Project
Are you unsure which of our luxury vinyl plank flooring selections would best suit your needs? Simply share your design aspirations with one of our knowledgeable flooring specialists, and we'll gladly help you find a material that's sure to satisfy your tastes and functional needs. Rest assured that our team will provide you with a flooring solution that you'll continue to be proud of year after year.

Contact our specialists to learn more about our impressive selection of luxury vinyl plank flooring choices. We proudly serve home and business owners in Atwater, Merced, Los Banos, Mariposa, and Livingston, California.