Beautiful, Reliable Luxury Vinyl Plank Flooring in Atwater, CA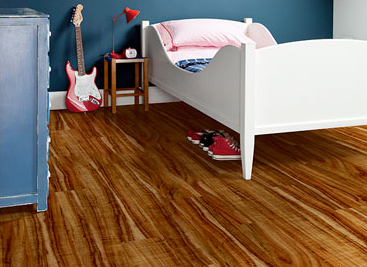 Few home renovations possess as much transformative power as fitting your interior space with a new flooring solution. Placing a new surface underfoot can work wonders for your interior, changing its overall look and feel for the better. If you're looking for new flooring, it's in your best interest as a property owner to choose a new material that will continue to look beautiful and perform reliably throughout the years.
Coveted by shoppers of all tastes and preferences, vinyl flooring is widely regarded as one of the most attractive, versatile flooring choice available today. When you visit Tri-County Flooring America, you'll find an impressive selection of luxury vinyl plank flooring in Atwater, CA, that sure to serve you well in nearly any interior setting.
Browse Our Remarkable Vinyl Plank Flooring
At our expansive showroom, we proudly carry an impressive arrangement of vinyl flooring selections that offer remarkable appeal and exceptional longevity. Our interlocking vinyl flooring selections encompass a wide range of highly desirable colors, patterns, and styles. We also carry a vast selection of wood-look vinyl flooring as well as several other look-alike flooring options. Whatever your aesthetic preferences or material needs, you'll surely find an excellent choice that speaks to your vision.
Enjoy a Classic, Desirable Look for Less
Not only do our materials perform exceptionally well, especially in areas that endure a great deal of foot traffic, they can also be fabricated to replicate the look of other flooring choices. Due to their unique manufacturing, our luxury vinyl plank flooring can be fabricated to mimic the appearance of many other popular flooring materials with uncanny realism.
Thanks to the resilient nature of our vinyl wood flooring, even areas of the home that aren't traditionally well suited for hardwood flooring can adopt a classic look. When you choose this unique flooring material, moisture-prone spaces such as bathrooms and kitchens can embrace the highly desirable look of cherry, mahogany, and oak. Best of all, homeowners who long to augment their space with the enviable appeal of solid hardwood or stone tile flooring can enjoy this budget-friendly alternative at only a fraction of the cost.
Helping You Find the Right Choice for Your Project
Are you unsure which of our luxury vinyl plank flooring selections would best suit your needs? Simply share your design aspirations with one of our knowledgeable flooring specialists, and we'll gladly help you find a material that's sure to satisfy your tastes and functional needs. Rest assured that our team will provide you with a flooring solution that you'll continue to be proud of year after year.
Peruse Our Luxury Vinyl Plank Flooring Selections
At our expansive showroom, we proudly carry an impressive arrangement of luxury vinyl plank flooring selections that offers exceptional aesthetic value and longevity. Notably, our faux wood vinyl flooring choices can recreate the look of real wood flooring with remarkable realism. No matter what your design vision, you are sure to find a brilliant look-alike flooring selection that speaks to your needs.
Brand new flooring may look exceptional shortly after it's been installed. However, some flooring choices can begin to deteriorate after even the slightest amount of wear and tear. That's why it's crucial that you choose the right flooring solution for each room you're redressing. At our fully stocked showroom, ambitious shoppers are sure to find premium luxury vinyl plank flooring choices from many of the industry's leading names. Our flooring choices include selections from names such as:
Downs™
Hampton Resilient™
Mannington™
Mohawk™
Tigressa™
Best of all, you can call on our dedicated specialists to install your new selection as quickly as possible. Eliminate the hassle of your next home improvement project by hiring our trained contractors.
Choose Us to Lay Your New Selection in Place
Efficiency and quality are the cornerstones of our work. Once you've found a suitable flooring choice for your home or office, you can count on our skilled professional to lay your vinyl wood plank flooring selection in place. When you put your installation needs in the hands of our dedicated crew members, you can be confident that every aspect of your new flooring solution will be treated with the care and respect it deserves. We make a point to arrive promptly and we'll leave you with an all-new floor that you can be proud of time and time again. Call on our crew members to expertly install your new flooring choice and give your interior space a one-of-a-kind look and feel.



Contact us
today and get a free estimate on the pricing for flooring that makes your house a home you can be proud of. We proudly serve customers in Atwater, Merced, Los Banos, Mariposa, and Livingston, California, and the surrounding communities.